Internet Explorer 8 Passes Acid2 Test
Tagged:
Well, it's time for the devil to grab a warm jacket. According to the IEBlog, IE 8 passes the Acid2 test, an important and rigorous measurement of web standards compliance. Both IE 7 and Mozilla 2.0.x fail the Acid2 test.
This is what the Acid2 test looks like on Firefox 2.0.0.11: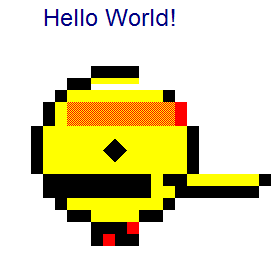 It looks much worse on IE 7. Don't let the apparent simplicity of the Acid2 test fool you. It is a very complex page that extensively uses CSS positioning, CSS tables, overlapping content, and even illegal CSS that should be ignored. See an explanation for details.
The latest salvo in the new browser wars?
Update: Firefox 3 passed the Acid2 test as of the 12/08/2006 build (trunk).