Drag and Drop Ajax Applications
Tagged:
Now that Ajax applications have become a must for most enterprises many companies are looking for ways to make Ajax application development easier. There are a few tools that promise to make it much easier to create Ajax applications.
WaveMaker has released WaveMaker Visual Ajax Studio. The tool boasts an easy to use drag and drop development environment. The studio claims to improve development time by 67% and to reduce code by as much as 98%.
Key features include:
Drag & Drop Assembly
LiveLayout™
Push to Deploy™: One-touch application deployment
Visual Data Binding
SOAP, REST and RSS web services
Leverage existing CSS, HTML and Java
Deploys a standard Java .war file
Free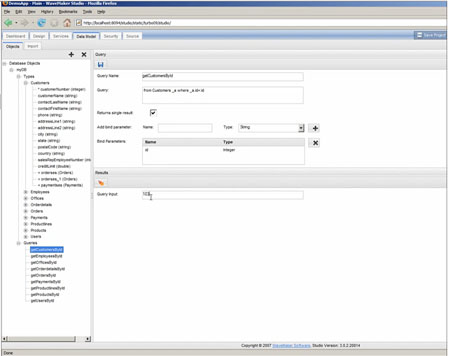 The application offers an open source license as well as enterprise licenses.
You can view a screen cast of the product here.
TIBCO also has an easy to use drag an drop Ajax development environment called General Interface. The development tool is used by many large organizations for Ajax application development such as H&R Block. As with WaveMaker General Interface offers both open source and enterprise licensing.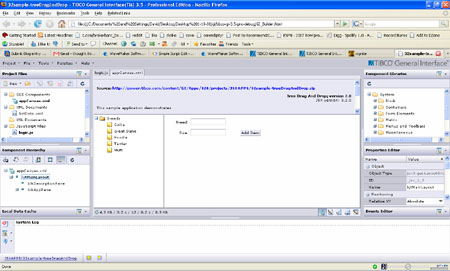 You can take a look at General Interface here. You can view a demo of an application developed with General Interface here.
These tools can be great for some use cases however they tend to be much too heavy weight for public facing sites. Another thing to look out for is that some JavaScript development libraries may not work well with these tools. Both tools run in the browser which is something that I personally think is a bad idea as it can slow down the application due to the browsers own limitations. For me personally I would prefer to use a library like GWT for Ajax application development, but I'm not big into the whole drag and drop programming.