Reddit Outage - Promoting Ron Paul
Tagged:
I just went to Reddit to see what was happening on the social network to find that the network is down (it is having a 503 - service not available issue). It is possible that the outage is due to some type of upgrade, but I'm not sure.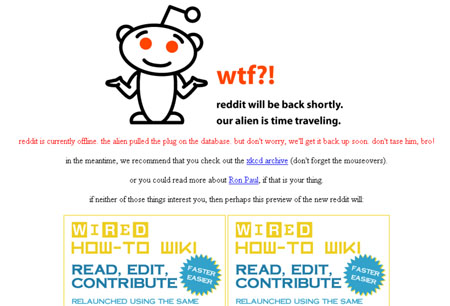 What I really thought was interesting is that Reddit has a link to Ron Paul's web site. Could you imagine the outcry from half the Digg community if they did the same thing? I'm not sure if this means that they are supporting Ron Paul or just pandering to their audience as Ron Paul has a huge support on the internet (although it hasn't translated to votes). Either way it is interesting to see how Reddit does not seem to have the same problem with Ron Paul content as Digg does.
Update: Reddit appears to be back up.