Google Chrome Out of Beta
Google Chrome has just turned the big 1.0, as the browser has met Google's requirements for stability and performance.
Changes from the Beta
A short list of improvements includes: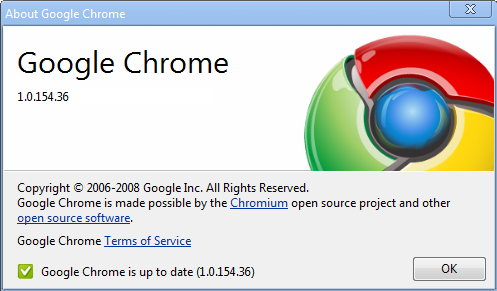 Of course, the Chrome team isn't done yet. Future enhancements to the browser include form autofill, RSS support, and extensions.
You can download Chrome here.