Explore Dojo with Dojo Campus Feature Explorer
Tagged:
Dojo Campus has an interesting application called the Dojo Campus Feature Explorer. The application allows you to see examples of various features of the Dojo library and the HTML for each example. The application has an incredible amount of information.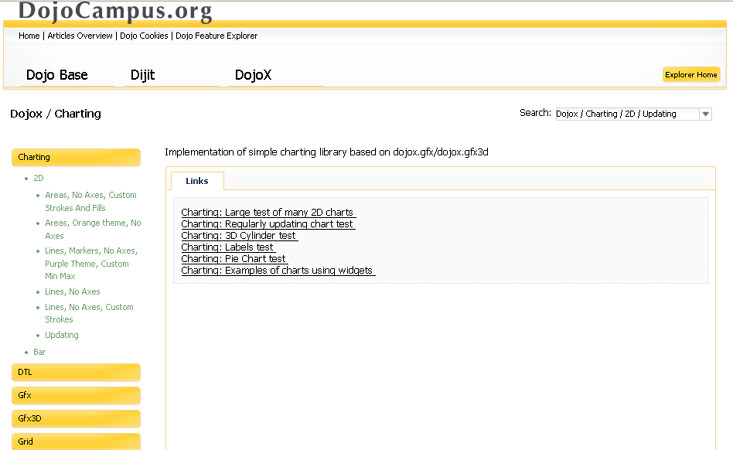 You can go to the Dojo Campus Feature Explorere here.
I recommend this application to anybody that is wanting to learn more about using Dojo.