goosh.org - The Unofficial Google Shell
It's interesting that I just finished up a post on keypress navigation, because I've come across a little gem called goosh [goo-sh], an Ajax-based UNIX-like Google search shell that enables you to use the Google search engine with only your keyboard. Sporting a variety of commands listed in its help menu, goosh is just what you need to make your Googling just that much quicker.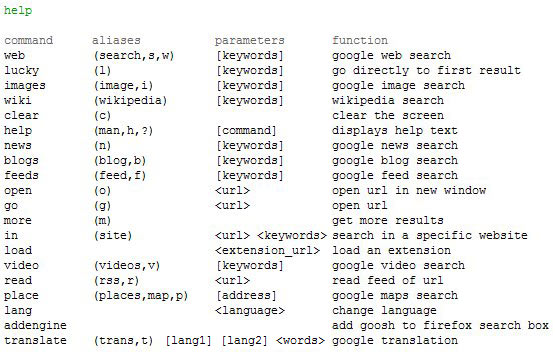 Google itself has seen the value in adding keystroke navigation to their search engine as shown in one of the experimental search tools in Google Labs [demo].
Check your mouse at the door and visit goosh.org