FireFox 3 Released Today!
Today is the official launch date for Mozilla's Firefox 3! The new version of the browser promises quite a few new features include performance improvements.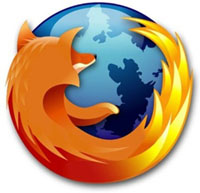 Below is an excerpt of a few new features.
Improved Platform for Developers

New graphics and font handling: new graphics and text rendering
architectures in Gecko 1.9 provides rendering improvements in CSS, SVG as well
as improved display of fonts with ligatures and complex scripts.
Color management: (set gfx.color_management.enabled on in
about:config and restart the browser to enable.) Firefox can now adjust images
with embedded color profiles.
Offline support: enables web applications to provide offline
functionality (website authors must add support for offline browsing to their
site for this feature to be available to users).

Improved Performance

Speed: improvements to our JavaScript engine as well as profile guided
optimizations have resulted in continued improvements in performance.
Compared to Firefox 2, web applications like Google Mail and Zoho Office
run twice as fast in Firefox 3, and the popular
SunSpider test from Apple shows improvements over previous releases.
Memory usage: Several new technologies work together to reduce the amount
of memory used by Firefox 3 over a web browsing session.
Memory cycles are broken and collected by an automated cycle collector, a new
memory allocator reduces fragmentation, hundreds of leaks have been fixed, and
caching strategies have been tuned.
Reliability: A user's bookmarks, history, cookies, and preferences
are now stored in a transactionally secure database format which will prevent
data loss even if their system crashes.
You can read all about the new features here.
I am just waiting until I can download the software (should be any moment) and I'd love to hear if you plan on downloading Firefox 3 or if you prefer a different browser.