iGoogle Themes API is Now Available
You've all used (or heard of) the iGoogle portal and probably have seen its many cool themes. Google has now opened up a Themes API to allow designers to build their own themes.
3 Steps to Building a Theme
1) designing images for the header and footer
2) entering metadata and color information in an XML file
3) and submitting the theme.
To find out more about the API, start with the developer guide.
Also check out these example themes, which, along with themes you submit, will be available in the new themes directory for the millions of iGoogle users:
Earth-light by Yves Behar, founder of the San Francisco design studio fuseproject: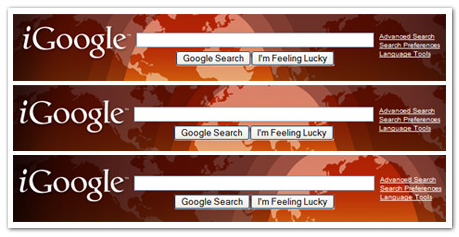 Adventures in Lollipopland by Mark Frauenfelder, writer, illustrator, co-founder of Boing Boing, and editor-in-chief of Make Magazine:


Supermoto Mayhem by Troy Lee, designer and founder of Troy Lee Designs: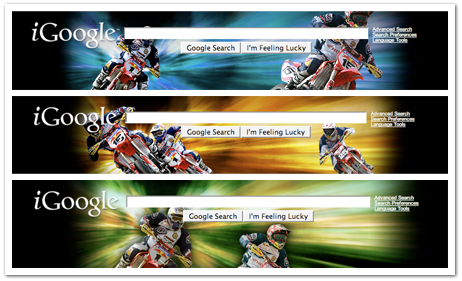 Simplicity is Complex by John Maeda, graphic designer, artist, Associate Director of Research at the MIT Media Laboratory, and recently named as the next President of the Rhode Island School of Design (RISD):