Facebox 1.0 - A lightbox for images, divs, and entire remote pages
Tagged:
You might be asking yourself - "Do we really need another lightbox library out there?" Well if you've ever implemented a lightbox library then you know that most are limited to only displaying images. Facebox is a bit different because it allows you to lightbox divs in a page, remote pages, as well as images. A couple of the screenshots on the site show Facebox used as a alert window, part of an image gallery, or as a preview of a remote file - check out the demos and screenshots on FamSpam.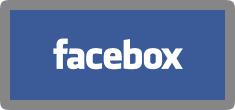 You'll notice that Facebox has taken its style from Facebook. But what you might not notice are the rounded corners on a Facebox. Some of you are tired of rounded corners and some of you aren't. If you aren't, then enjoy them. If you are, then just replace the corner images with sharp edges and you're all set.
Note that this library does require jQuery 1.2.1.
Visit the Facebox homepage to see some sample code and download the library