Web-based PDF Viewer
Tagged:
Have you ever wanted to make a PDF available by embedding it into a web page? Well now you can with Vuzit.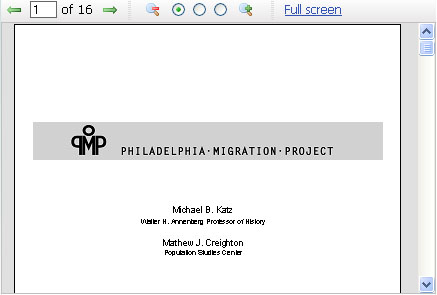 Below is how the makers of the application describe it.
Vuzit is a web-based universal office document viewer you can embed in any web page to help maintain consistent branding and site navigation. It provides document security and increases revenue by improving accessibility and user experience.
One of the biggest advantages is the protection of stolen data. It makes it more difficult to steal content as it can't be downloaded.
The below code is an example of how you would code a basic viewer.

<head>
    <meta http-equiv="Content-Type" content="text/html; charset=utf-8"/>
    <link href="http://vuzit.com/stylesheets/Vuzit-2.1.css" rel="Stylesheet" type="text/css" />
    <script src="http://vuzit.com/javascripts/Vuzit-2.1.js" type="text/javascript"></script>

    <script type="text/javascript">
      // Called when the page is loaded.  
      function initialize()  {
        
        vuzit.Base.apiKeySet("ApiKey");
        var viewer = new vuzit.Viewer(document.getElementById("vuzit_viewer"));
        viewer.setUrl("http://www.welcomingcenter.org/documents/PMP.pdf", { zoom: 1, page: 2 });
      }
    </script>

  </head>
  <body onload="initialize()">
    <div id="vuzit_viewer" style="width: 650px; height: 500px;"></div>
  </body>
Currently the API only supports PDF files, but more formats will be added in the near future.
You can get more information and get more code samples at vuzit.com