iPhone 4 - Is it Worth Getting?
Tagged:
As you know the new iPhone 4 has just been release recently. The question on everyone's mind has got to be, is it worth getting the new phone. From what I've heard and seen, it doesn't seem to be a huge improvement over the old device, as Steve Jobs promised.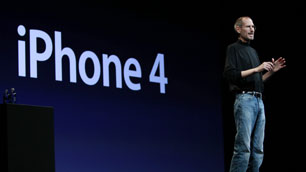 Is this phone destined to fail? From it's being over hyped to the fiasco that happened at the reveal (if you haven't heard Steve Jobs had a bit of a Bill Gates Windows 95 moment). Only time will tell if this phone will be the big hit that Steve Jobs thinks it will be.
In addition, with the release of the new phone, AT&T will no longer offer an unlimited data plan, unless you already have that plan. The maximum data allowed will be 2GB, which for heavy users could lead to some huge bills, if they don't watch out.
So, if you have one of the new iPhone 4's let us know if you think it is a huge step forward.