Game Closure Showing HTML5 Game Frameworks Worth Millions
Tagged: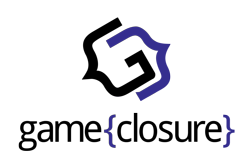 Game Closure has created some HTML5 game development tools that are getting a lot of interest. In fact Facebook and Zynga (plus many others) are interested in acquiring the company. With all of this interest in the company they have just been able to to raise $12 million which brings the startup's total of money raised up to just under $13 million.
What makes Game Closure so desirable is how fast their tools make it possible to create HTML5 games for multiple platforms. The tool can take development time form 6 months down to 6 weeks! This makes their JavaScript SDK very useful and I think we will be hearing more from them in the next couple of years.
You can checkout the Game Closure website
here
.
You can go to the referenced source of this post here.
Post written by Ajaxonomy using scovry