David Hurth's blog
Tagged:
News has surfaced today that Yahoo will be killing the Delicious social bookmarking service (TechCrunch is confirming this now here) . I personally have used this service and even wrote the del.icio.us Spy application for the service, so it is a big loss to me personally.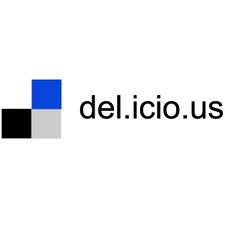 Since I personally was looking for a place to keep my bookmarks, I put up a quick service based on Scuttle. I will be working to improve the service over the next few months (it has a few quirks to it right now, but it is just in beta) and make a logo and name for the service as well as an easy to remember domain name.
However, since I figured that others may be looking for a place to store their bookmarks online, I would give out a link to the site so that others can use it as well. If you want to use it just bookmark the site.
In order to get your existing Delicious bookmarks you will have to login to Delicious and then click on "Settings" and then choose to "Export/Backup Your Bookmarks". Once you do this you can import them into my site by clicking on "add bookmarks" (once you register and login to my site) at the top of the page and then choose the "Import bookmarks from bookmark file". From here you just need to browse for the bookmark file and then upload it to the site and it will bring over all of your bookmarks.
You can go to the new service here.
If a lot of people start using the service, I will get an easy to remember domain name and make it look better with a proper logo. In the mean time, I hope that this gives all the other Delicious lovers out there a place to store their bookmarks.
Well, it is already Friday and time for the game of the week. This week's game is a real time strategy game call Command Grid. So, enjoy your Friday and play Command Grid.
You can play the game here.
This week's tutorial is about the Google's GWT. If you are a Java developer and have never used GWT for your Ajax, then you may want to take a look at GWT for your Ajax needs. This particular tutorial talks about the new UI improvements over the past year.
Tagged:
Should the Ajax term be changed to Ajaj? Since Ajax stands for Asynchronous JavaScript and XML, but with more and more the web favoring JSON (especially in rich Ajax applications), should it now be called Ajaj and stand for Asynchronous JavaScript and JSON?
The reason that I bring this up is that James Clark one of the major contributors of XML is now saying that JSON is now the way of, at least, the "Cool" web. The post where James talks about this is called XML vs the Web.
Below is an excerpt from his post.
If other formats start to supplant XML, and they support these goals better than XML, I will be happy rather than worried.

From this perspective, my reaction to JSON is a combination of "Yay" and "Sigh".

It's "Yay", because for important use cases JSON is dramatically better than XML. In particular, JSON shines as a programming language-independent representation of typical programming language data structures. This is an incredibly important use case and it would be hard to overstate how appallingly bad XML is for this. The fundamental problem is the mismatch between programming language data structures and the XML element/attribute data model of elements. This leaves the developer with three choices, all unappetising:

* live with an inconvenient element/attribute representation of the data;
* descend into XML Schema hell in the company of your favourite data binding tool;
* write reams of code to convert the XML into a convenient data structure.

By contrast with JSON, especially with a dynamic programming language, you can get a reasonable in-memory representation just by calling a library function.

Norman argues that XML wasn't designed for this sort of thing. I don't think the history is quite as simple as that. There were many different individuals and organisations involved with XML 1.0, and they didn't all have the same vision for XML. The organisation that was perhaps most influential in terms of getting initial mainstream acceptance of XML was Microsoft, and Microsoft was certainly pushing XML as a representation for exactly this kind of data. Consider SOAP and XML Schema; a lot of the hype about XML and a lot of the specs built on top of XML for many years were focused on using XML for exactly this sort of thing.
You can read the full post here.
While I don't think that XML will ever totally go away (nor should it), I do think that in most Ajax applications that JSON makes more sense to use (with the biggest exception being if you just want to display the data). So go out there and start using Ajaj!
One common issue with Ajax applications is that the browsers progress bar does not show when data is being loaded in the background. The solution to this is to display a progress bar on the page where it makes sense to let the user know what is happening. So, this week's video tutorial will show you how to add a progress bar using ASP.NET(but the principles applies to other languages as well).
This week's game is an interesting twist on a turn based RPG game. The weapons in the game are part of what makes it fun. They range from pillows to an axe. So, have a great Friday and enjoy playing Deadly Neighbours.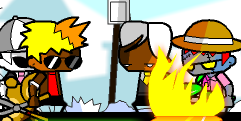 You can play the game here.
Tagged:
It is hard to believe it, but 1980 is now 30 years ago. As Christmas is coming up quickly, it is kind of fun to think of what we wanted as a gift way back in the 80s. Well, over at GeekProject.net they have put together a list of the top Gadgets of the 80s.
Below is an excerpt from the list.
Nintendo Entertainment System or Nintendo NES entered the Japan market in 1983. The 8 bit game console very soon got fantastic popularity due to the great range of game program products, for instance the Super Mario Bros that became the mascot of Nintendo company. More than 500 000 of consoles were sold for an average cost of about $ 250. In the middle of the 1990s the Nintendo NES yielded to the 16 bit systems like Sega Mega Drive.

With the advent of Sony Walkman the new era in the history of portable audio devices began. A prototype of the Walkman was developed in 1979 for Akio Morita – the co-founder of Sony, to give him the great possibility to listen to opera music during frequent flights. In 1980 the Walkman entered the Japan, USA and European market. In 1980 the possibility to take your favorite music with you anywhere seemed to be something incredible. Cassette players became fantastically popular.
For me the top gadget was the Nintendo (a.k.a NES) system. Check out the entire list to see what you where dreaming of owning in the 80s (the list is only of gadgets, so don't expect to see a Porsche 928 on it).
You can read the entire list here.
This week's video tutorial is about creating effects using jQuery and CSS. jQuery is one of the best Ajax libraries available and if you want to learn more about it, then this tutorial will help.
It's Friday again and even with the holiday week, it is time to share another Friday game. So, if you are looking for something to do after "Black Friday" shopping, then this week's game may be up your alley. This week's game is a Multiplayer (there is also a single player mode) RPG game called Elite Forces: Warfare 2.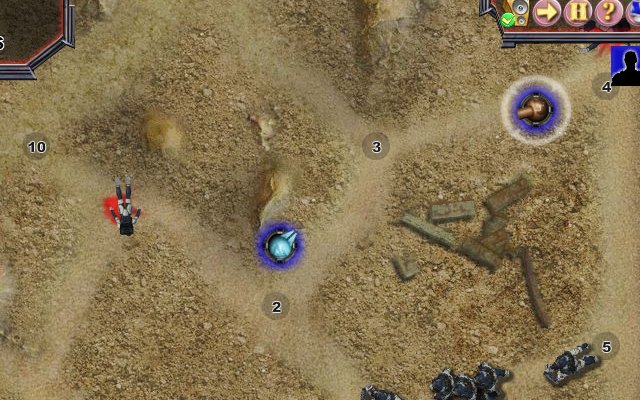 You can play the game here.
This is the first of what will be a weekly tutorial video. This week's video is about creating a drag and drop shopping cart system. You can watch the video below.