Mark Gharibian's blog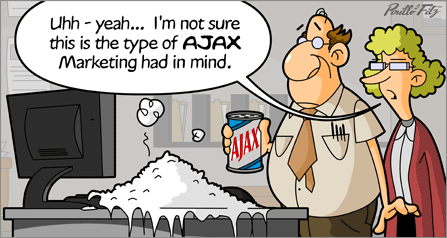 Tagged:
Here are a couple upcoming Ajax conferences for your consideration:


The Ajax Experience 2008
Location: Boston, MA
Dates: September 29th-October 1st, 2008
Cost: $1495
Site: www.theajaxexperience.com
Conference Agenda





AJAX World 2008
Location: San Jose, CA
Dates: October 20-22, 2008
Cost: $1,595 before August 29th [early bird]
$1,695 before September 12th [discounted]
$1,895 onsite price [full price]
Site: http://ajaxworld.com/
Conference Agenda
Leave a comment if you've been to either of these conferences before, letting us know what you thought. Also leave a comment if you plan on attending one or both conferences this year.
Tagged:


Announced this morning, TIBCO has released a new version (3.6.1) of its General Interface Ajax Framework. This release adds support for Firefox 3 and Safari 3.1.2+.
For more information on GI, check out this flashy product overview.
Tagged:

Congratulations to the jQuery UI team on their release of jQuery UI 1.5!
jQuery UI provides low to high-level interactions and themeable widgets for your rich internet applications. Since it's built on the jQuery JavaScript Library, you have a solid foundation on which to build your apps. The library revolves around different mouse interactions, including drag/drop, sorting, selecting, and resizing. Also, you can expect to find the jQuery Enchant effects framework along with some reusable widgets [accordions, date picks, dialogs, sliders, and tabs] included in this release.
What's new?
- Refactored API
95% less exposed methods means 95% less methods you have to remember.
- Increased Stability
A dedicated bug tracker, new unit tests, and the addition of jquery.simulate.js - a plugin specifically designed to fire true browser events..
- Effects
As mentioned above, this release includes Enchant as a part of jQuery UI and includes features like advanced easing, class transitions (morphing) and color animations. You also get all the effects that come standard with script.aculo.us (blind,bounce,drop,fold,slide …), but also some new effects like transfer, explode. clip, and scale. Check out the demos.
View the changelog for a full list of features, bug fixes, and other changes in this release
Imagine you've downloaded a new UI library and are ready to integrate it into one of your applications, what's one of your big obstacles? That's right, figuring out how to get it to match your application's color scheme and look and feel. Wouldn't it be nice if you had a tool that could easily do most of the work for you?
Well get ready for ThemeRoller: a new theme creator for the jQuery UI library created by the crew at the Filament Group in Boston.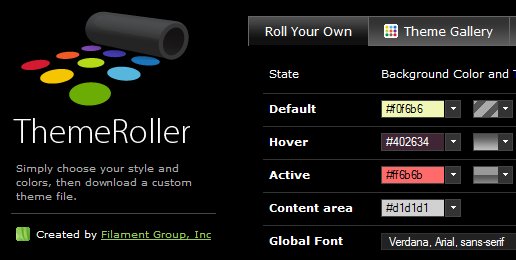 ThemeRoller gives you the ability to style your jQuery UI components in minutes. You can easily preview your theme as you make adjustments and when you're done, you can download a ZIP package containing the css, image, and demo page files for your theme. If you don't feel like rolling your own, or maybe want some inspiration, check out ThemeRoller's gallery to browse and download a variety of predefined themes.
Special thanks has to be given to the Liferay staff, who invested countless hours into the development of the new UI website, and with whom the team worked closely together to stabilize jQuery UI for all kinds of enterprise situations.
jQuery UI v1.5 Final Release: http://ui.jquery.com/download
Tagged:
Ajaxorized has released a GPL licensed image manipulation script called Phototype. Phototype is a client/server-side library, based on prototype, which provides image manipulation functionality. On the server, it uses the PHP/GD framework to render the image. While the client is an interface that makes these features easily accessible in JavaScript, including the ability to chain effects.
l_oPhoto = new Photo().load("test.jpg").dropShadow().flipH().makeSketchy();
Phototype supports:
image rotatation
resizing
flipping
drop shadows
effects
grey scale
captions
as well as an addChuckNorris() method [for all you Walker, Texas Ranger fans]
Original: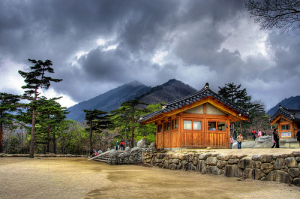 Modified:
Tagged:
Michael Leigeber has released an animated JavaScript tooltip script that weighs in at a mere 2kb. It's compatible with IE6+, Firefox, Opera and Safari. A detailed description and implementation guide has been posted at Six Revisions.

Click here to visit the post at Six Revisions.
Click here for the demo.
Click here to download the script.
Tagged:
TIBCO has announced a milestone release for their General Interface Ajax Framework. Version 3.6 Milestone 1 is a preview intended for anyone considering migrations of their existing GI applications.
Via the release notes, here are the new features included in this release:
General Interface Template Language
The General Interface template language simplifies the creation of custom GUI components by using a technique that is already familiar to web developers—it builds on your knowledge of HTML and JavaScript. Using the General Interface template language, you can convert a single snippet of HTML—a widget—into a re-usable component. This means that if you've developed user interface components that combine HTML and JavaScript code, you can convert the functional user interface HTML elements into a General Interface template for custom usage.
CDF Form Mapping
A new CDF form mapping class is included in this release, jsx3.gui.CDF. This new class enables developers to map a CDF document in the local cache to on-screen form fields. By combining the features of jsx3.gui.Block and jsx3.xml.Cacheable, this new class enables developers to read and write cache data without the need to author additional JavaScript code. In other words, this new class is a visual container that knows how to bind the form fields it contains to values in a CDF document: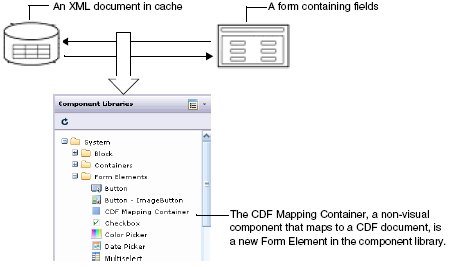 JSON mapping
General Interface has also added the JSON (JavaScript Object Notation) data interchange format to the XML Mapping Utility file types. The Mapping Utility uses these file types as the starting point to generate the mapping rules file. You specify the URL for the file you need for your use case, which contains a JSON string. The Mapping Utility evaluates the string and returns a JavaScript object.

To download GI 3.6 milestone 1, or the current stable release 3.5.1, visit gi.tibco.com
Also check out some additional GI resources and view the new GI Video Tutorials
Tagged:
Over at dev.base86, they've released version 2 of their Vista-like Ajax Calendar (vlaCalendar). The vlaCalendar is an unobtrusive JavaScript library that ports the UI functionality of the Windows Vista datepicker control to the web. The library requires the MooTools JavaScript framework as well as PHP.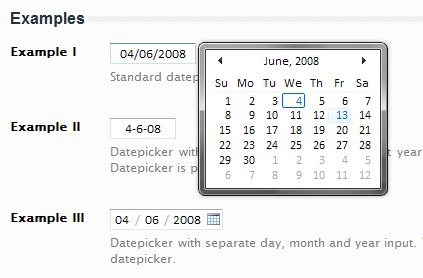 In their own words:
Key features:
Authentic Vista look-and-feel

Quick navigation by jumping back and forth between months, years and decades without drop-down boxes
Smooth transition animations

Customizable features
Lightweight (compressed 8,50kB)
New features in version 2:
Cleaner and more developer centered - easily editable - CSS, PHP and javascript code

Easily changeable date labels (e.g. different languages)
Easily stylable. Styles are created on top of the general style; the download include two example styles
Both normal and datepicker calendar can be instantiated multiple times
The vlaCalendar has been tested on:
IE7 on Vista and XP Service Pack 2
IE6 on XP Service Pack 2
FireFox 2
Opera 9

This script is licensed under the Creative Commons Attribution- NonCommercial 3.0 License.

A major drawback of the script is that it requires PHP. Although PHP is pretty common in web development, a better implementation could have been done with 100% JavaScript with no dependence on the server. Implementing the datepicker in this manner would have made it more flexible and compatible with all server-side languages. Hopefully we'll see this solution, or one like it, become fully client driven in the near future.
Tagged:


Recently announced at the Ruby on Rails Weblog, Rails 2.1 has been released.
The new major features are:
It's interesting that I just finished up a post on keypress navigation, because I've come across a little gem called goosh [goo-sh], an Ajax-based UNIX-like Google search shell that enables you to use the Google search engine with only your keyboard. Sporting a variety of commands listed in its help menu, goosh is just what you need to make your Googling just that much quicker.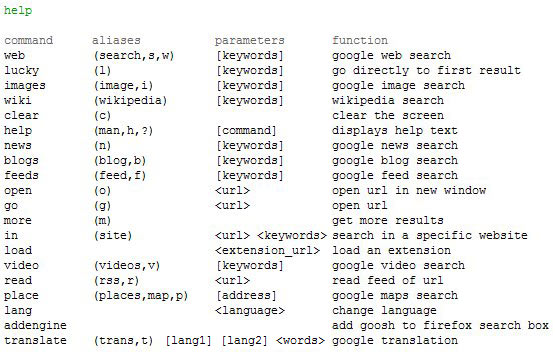 Google itself has seen the value in adding keystroke navigation to their search engine as shown in one of the experimental search tools in Google Labs [demo].
Check your mouse at the door and visit goosh.org